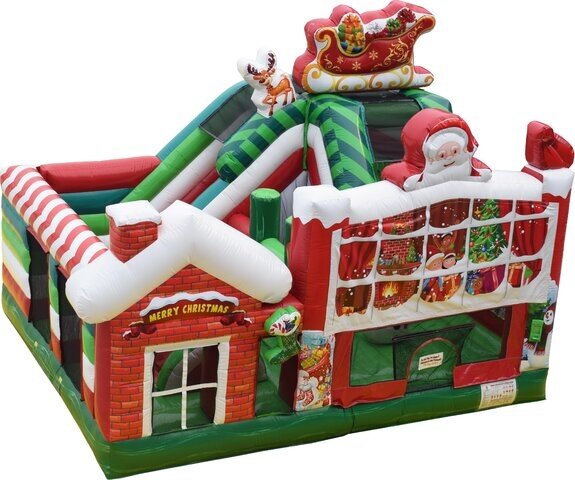 Christmas Combo
Jingle bells jingle bells jingle all the way. Yes, it's that time of the year. Party season. Good people, good food, and some good activities for your kids are what you need. Ocala party rentals provide you with a Christmas combo. A bounce with a perfect slide. Its inflatable technology makes it safe and more enjoyable for kids. Perfect for all your party needs.
Add more Entertainment to Your Holiday Events
The amazing slide and bounce combo make it super accessible at your party. It makes fun double because of its amazing built-in slide. Kids and adults both can have fun.
The Christmas bash and Christmas combo is perfect for Each other
Now the decor is set, the fun is on the party is all set to proceed just the right amount of fun is what you need now. So just call Bounce house rentals, Okala, or visit our website and order Christmas wonderland for rent for discounted rental price. This is all you need in your life. Don't think much and fill your cart right away.