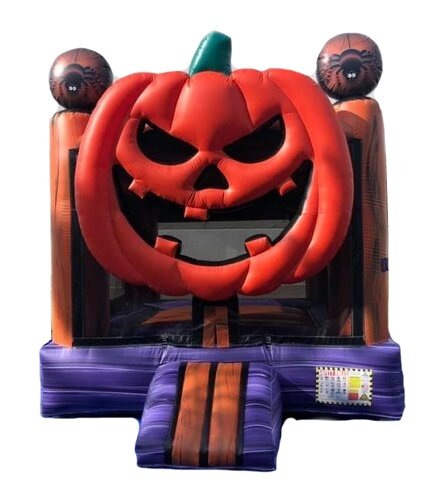 Pumpkin Halloween Bounce House
Planning a Halloween party? What's better than a pumpkin bouse house from IJUMP Party Rentals? This unique cute bounce house is perfect for kids' parties. It makes the perfect addition to your winter decor and makes it appealing for all. Definite item if you want something entertaining for your party.
Halloween and Pumpkins are a Perfect Combo
Who doesn't like pumpkin decoration when it comes to Halloween? This pumpkin bounce house is your real deal. Perfect for indoors and outdoors, this pumpkin bounce house from Ocala bounce rentals provides you with the best inflatable technology which makes it super secure.
Make Your Spooky Event More Entertaining with a Pumpkin Bounce House
Have more questions regarding our product? Our representatives are here to help you. Don't miss the chance so many winter discounts are happening on the Ocala premier bounce rentals website. Go now and avail them.