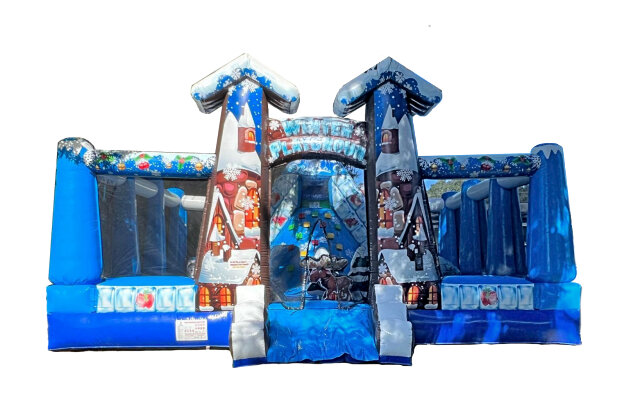 Winter FunLand
Winter is here!! Yes, this means all the fun it brings together is here for you to enjoy. And IJUMP Party Rentals makes it easy for you to enjoy all your favorite slides and fun activities with your kids. Relive all your childhood fun with your loved ones. Super easy and super fun. Why winter Funland? Because it is the best bounce you could have ever tried. IJUMP Party Rentals brings you the largest collection of bounce in town.
Winter Funland – A bounce to try for Unlimited Excitement
Winter Funland is a fun bounce for kids and adults. It is ideal for kids 7 and above. Safe to easy and easy to inflate, Winter Funland is best for all your winter gatherings. By getting Winter Funland on rent, you can keep your kids busy in the comfort of your home or outdoors in the garden to enjoy the bounce in the chilly weather.
Here comes the good part
You can get Winter Funland at an affordable rental price. Choose your date and add it to the cart, it is this simple to order. And with the amazing offers on the rentals website, makes it cheaper and more accessible to order. Don't wait to order it right away.